5 Minutes With... NARCES BY Wolf & Badger

Creating luxury evening wear with a distinctly modern twist, NARCES combine conscious design with a romantic aesthetic. Designer and Creative Director Nikki Yassemi Wirthensohn attributes her upbringing in Austria, Iran and the UK to her exposure to and love for design, and translates this into collections that strive towards elegance and newness. We sat down with Nikki to learn more about the brand.
How did NARCES begin?
I've been brought up in a family of artists. My mother is a dressmaker/designer who, when we lived in the UK, spent years working with an esteemed British tailor to the Royal Family, Victor Edelstein. She was involved in creating some of Princess Diana's most iconic gowns. Design has always been in my family and, for as long as I can remember, we've always had fabrics and sewing machines around. Also, my great uncle is a renowned painter in Iran; so, I was constantly creating art and fashion during my upbringing and always saw creativity, and specifically fashion, a central part of my future. I met my life and business partner in Canada. After creating a few businesses together, we started NARCES in 2012. I have also been fortunate that my mother, with her extensive knowledge in fashion, has been involved as a big part of building and evolving our brand.
Have you always been interested in fashion?
Yes! For as long as I can remember. The first piece I created from design, to pattern, to sewing, was when I was seven years old. I have always felt that fashion is an unspoken way of communicating, expressing feelings and ideas, and being able to wear an artwork. The process of creating is very meditative and dreamy! While I have had a creative upbringing, I had also been brought up to see art as a hobby and not a real-life career. Having had this interest and passion for the arts, it remained in my life until it eventually became a real-life career, created with love.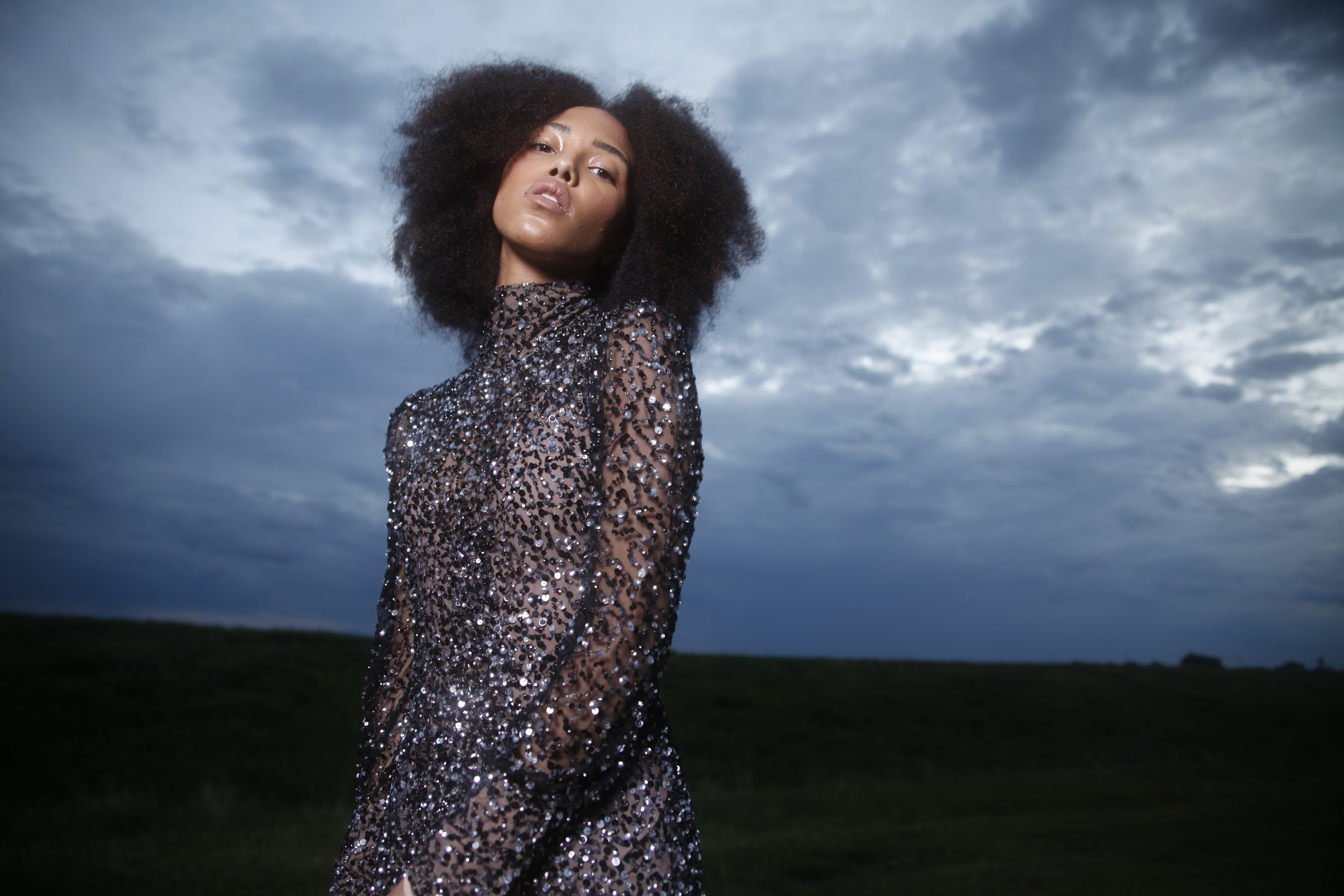 What have been the highest and lowest points on your journey so far?
I would have to say, as much as I am very grateful for having had such an amazing work experience outside of NARCES, the highest point for me has been devoting myself solely to building NARCES and working on incredible collaborations with a number of different brands and organizations. Being able to run at your own pace and having the freedom to take on projects, that you would not be able to have otherwise, has been a rewarding experience! A low point, that eventually turned out to be the toughest learning experience, has been going through a global pandemic with the opening of our new atelier in Toronto. The silver lining in all this was finding a way to help people in need with all of our mask donations made out of our evening wear fabrics we had on hand and finding creative ways to manage the business during this time.
What are the morals you run your brand by?
We love to create luxury. To us, luxury is about an experience, a journey or a state of mind we create! The luxury we strive for is made with ethical practices and lots of love and passion. Our work and brand represent a full encompassing experience that can bring together joy, goodness, creativity, celebration of art, newness, innovation, sustainability, and consciousness of where we are and where we want to go. Luxury tells a story that captures us when we see it, think about it and use it. Our brand inspires us to dream.  
How would you describe your customer base?
We have been really fortunate with our customer base! They tend to have an open mind, are creative, care about art and would like a unique piece. They prefer less pieces in their wardrobe, but pieces that will be a part of their story and capture memories.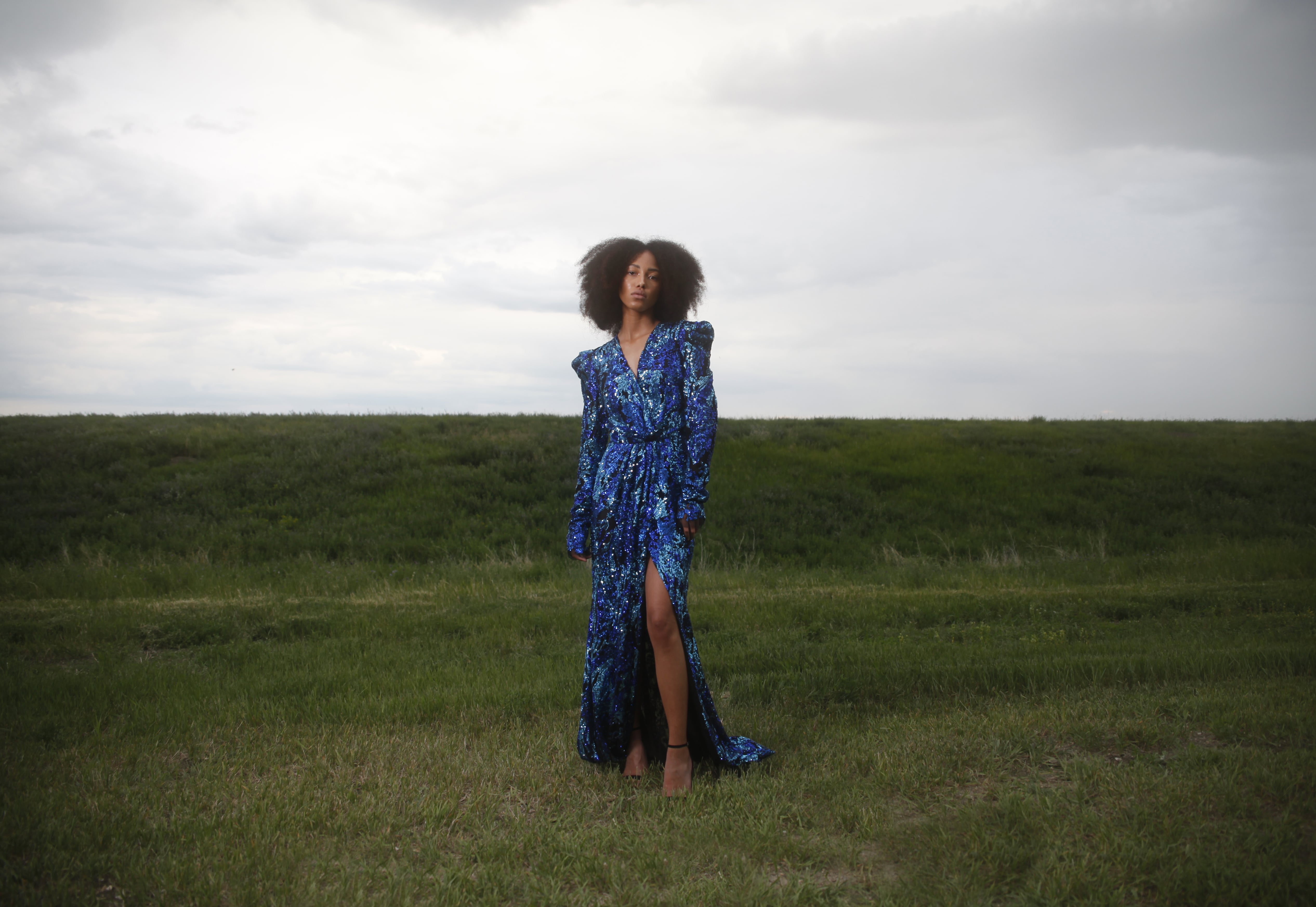 Do you ever struggle to stay inspired?
I see being inspired synonymous with feeling alive! I struggle more with turning off the creative ideas. I love learning about new techniques, mediums, and art forms. 
Is there anyone you would love to see wearing your designs?
I enjoy working with all of our clients, learning about their stories, dreams and creating for them! I love seeing the dreams of each and every one of our clients turned into reality for the specific special occasion and that final fitting is the utmost rewarding moment. 
Do you have a mentor?
I have been lucky to have had several incredible mentors along the way! I continue to keep in touch and learn from inspirational individuals that I have been blessed to have in my life. As for a long-term technical fashion, design, and creative mentor, my mother has played the number one role. 
If you could only wear one piece from your collection, what would it be and why?
As much as I go through different moods on different days and different times where I want to express myself differently (and sometimes in very contradictory ways), a 3D floral gown called Heidi would be the piece I would wear to every event. It is hand embellished 3D floral on a sheer body, and in many ways a shell that can change the way you feel. It has a mix of feminine and masculine and can be put together differently depending on the mood and occasion. 
Is there another designer whose work you particularly admire?
There are many designers I have loved but the forever designer would be Alexander McQueen. I realize I am amongst millions that would probably cite him as an inspirational fashion and design icon. I love his mix of the dark and the light in capturing feelings and dreams.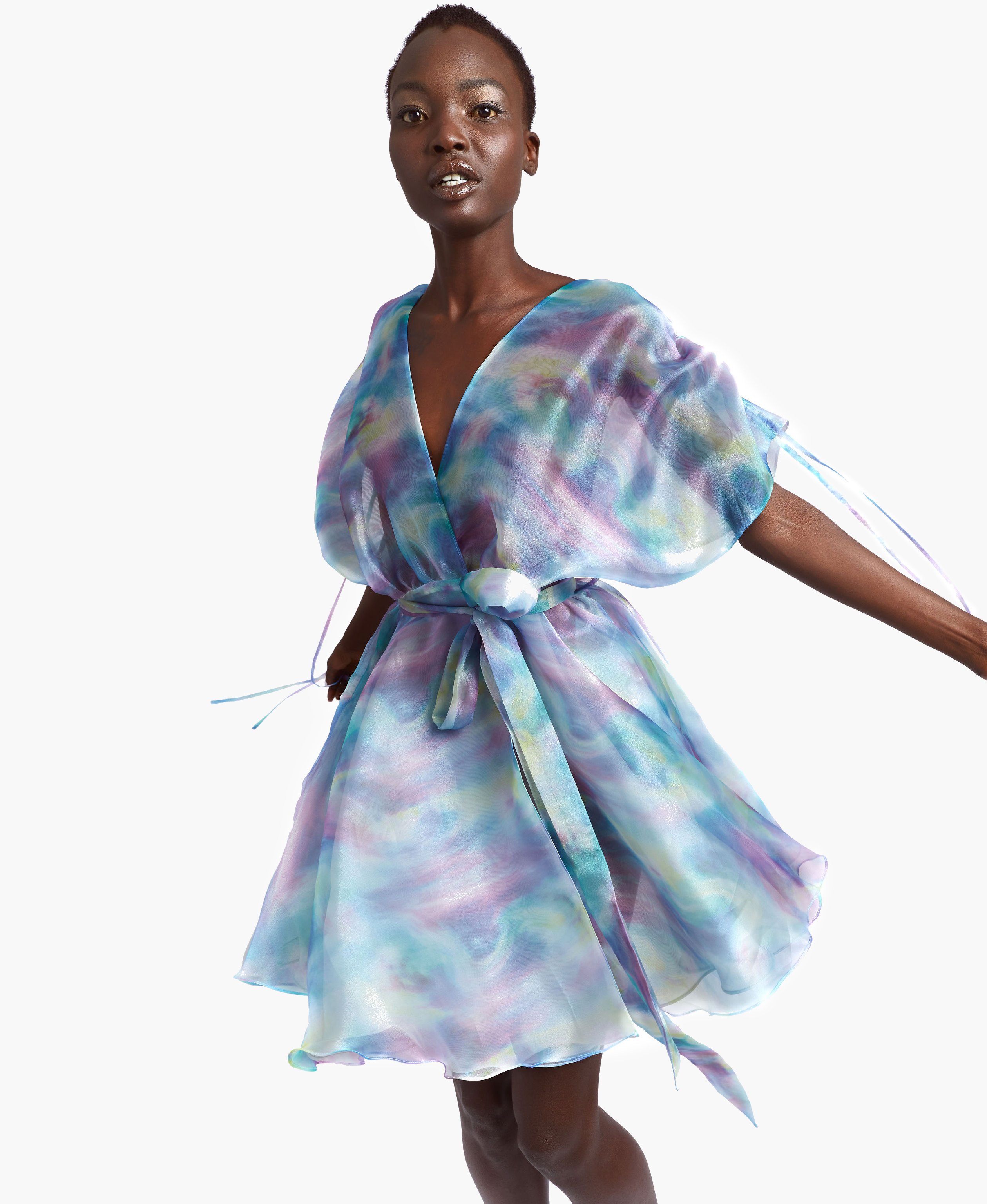 What's the best piece of advice you've ever been given?
Having been fortunate to have so many mentors, I have had a lot of great advice along the way. A quote that sticks with me is from Rumi, the Persian spiritual master: "As you start to walk on the way, the way appears." Knowing that motivation comes from action. Walking through a storm, and finding your rainbow! 
What drew you to Wolf & Badger?
We love the values that come with being a part of the disruption Wolf & Badger have made in the fashion realm! We admire their curation of brands that are sustainable and ethically produced from all around the globe. They believe in quality and craftsmanship as well as innovation! We are excited to be involved with a retailer who truly partners with likeminded brands to create a better future for retail. 
Where do you see the brand in 5 years?
We hope to keep evolving at the same rate as we have been – learning, growing, and offering the most we can. We hope to be able to expand our reach to new regions globally and continue to innovate and improve on our techniques and our sustainability processes.